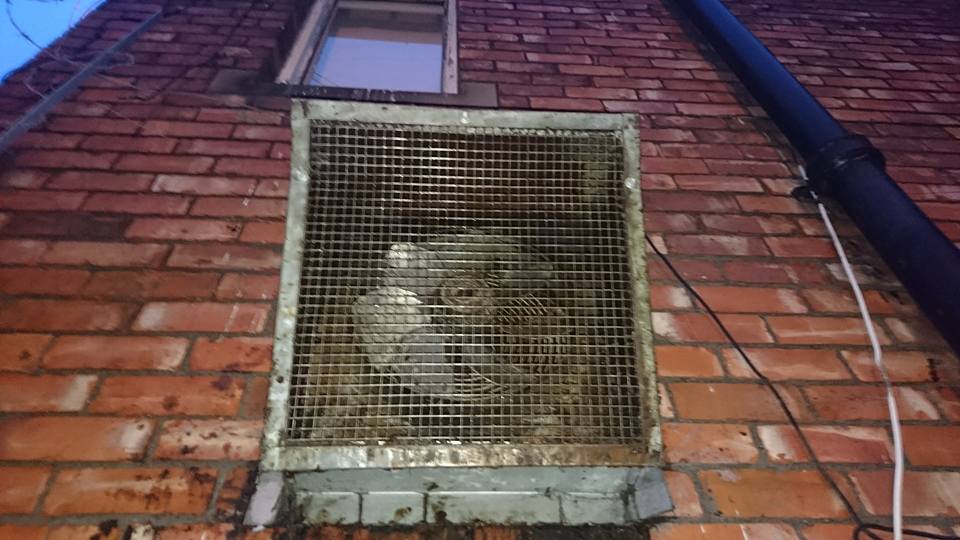 EXPERT Commercial KITCHEN EXTRACTion CLEANERS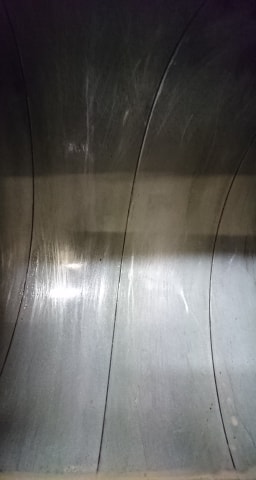 Knowledge Of Kitchen Duct Extraction Cleaning
Brand New Extractor Fans For Sale
B&ES TR19 Kitchen Extraction Cleaning
Greasebusters n.e Ltd is a commercial cleaning company, our specialism is kitchen Extractor Fan cleaning, we have the expertise, knowledge and equipment to provide thorough cleaning of premises for ALL types of commercial companies. We have many years experience working for some major companies throughout the UK. It is absolutely essential if you are in the food supply trade or prepare food on the premises that all important areas are deep cleaned. Kitchens in hotels, 'takeaways', restaurants, bakeries and staff recreation areas must be deep cleaned regularly to meet recommended safety standards. We are based in Sunderland in the North East of England but are happy to provide services nationwide. We understand the importance for business premises to be pristine, engrained dirt and stained areas to floors and fixtures are unappealing to prospective clients and can lose you vital business, it can pose a risk to health and safety of clients and staff. Your establishment is an important part of your business image and generally first impressions do count!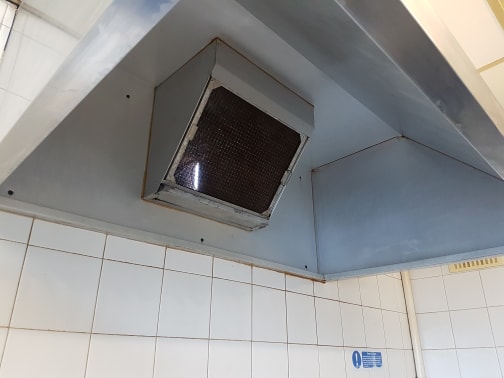 All parts of your kitchen extraction ventilation system such as ducts, fans, canopy units and external components require professional deep cleaning to remove all grease and grime as these area are prone to a build up of fats, oily deposits and fibrous particles. If they are not deep cleaned on a regular basis, the resulting accumulation of grease and oil can quickly become a fire risk. In some circumstances a flame or very high temperatures can ignite the grease causing a fire to spread through the kitchen extraction system and the whole establishment. Canopies are designed to remove harmful fumes [carbon monoxide (CO) gasses], CO is a poisonous, colourless, odourless and tasteless gas. Large amounts of CO can overcome you in minutes without any warning, causing you to lose consciousness and suffocate, therefore it is essential that ventilation is kept clean and clear of obstructions at ALL times.
Failure to ensure regular deep cleaning of extractor systems can invalidate all of your business insurances
Greasebusters n.e Ltd will provide a cleaning certificate after the deep clean and airflow reading before and after the clean which can be given to your insurance company and Environment Health. FREQUENCY OF CLEANING: HEAVY USAGE - 12-16 HOURS PER DAY IS 3 MONTHLY; MEDIUM USAGE - 6-12 HOURS PER DAY IS 6 MONTHLY; LIGHT USAGE - 2-6 HOURS PER DAY IS 12 MONTHLY. In addition we will prompt you when your next deep clean is due in order to ensure your business continues to meet health and safety standards. All kitchen deep cleaning staff are fully compliant with the B&ES TR19 standards for kitchen extraction cleaning to comply with insurance requirements.
COMMERCIAL OVEN CLEANING
We specialise in commercial oven cleaning, and are the best at what we do with the most reasonable prices around. It is good to get your oven cleaned often to keep it working to the best of it's ability, because a build up of grease & carbon can mean it takes your commercial oven longer to heat up & can also start to smell. Oven cleaning can be a time consuming & hard job to do, so why not ring Greasebusters n.e Ltd today & we can restore your oven back to it's best ability. We also provide Domestic oven cleaning. All staff are BOCCA trained so you are not just getting your oven cleaned your getting it cleaned professionally.
KITCHEN DEEP CLEANING It is essential that your kitchen is deep cleaned on a regular basis to keep the hygiene regulations , and to make sure everything functions properly , also to reduce fire hazards. Greasebusters n.e Ltd have the experience, knowledge and equipment to provide a thorough deep clean of your Commercial kitchen , it is essential if your in the catering trade that your premises is deep cleaned for example : ceilings, walls, tiles, light fixtures, ovens, hot plates, floors, tables, microwave, grills, extraction fans, canopy, duct, filters and fryers these are the essential things that need to be deep cleaned to keep your hygiene ratings high. PROFESSIONAL DUCT CLEANING
Your duct pipe is essential to your extraction system, it allows the air from your extractor fan to travel freely through your duct pipe, if not cleaned on a regular basis the airflow will start to slow down due to the build up of grease in your duct pipe and the grease in the ductwork will eventually start to effect your extractor fan from working to its full potential (extraction system) . The best way to clean your duct pipe is to put access doors in, are to take the ductwork apart if it is none accessible. At Greasebusters n.e Ltd we use a heavy duty degreaser to dissolve the build up of grease in your ductwork (extraction system) , so the air can start to flow freely again and your extraction system is working to its full potential. EXTRACTOR HOOD FILTER CLEANING Your Kitchen canopy filters are essential to your Kitchen extraction system they are designed to collect all the particles of grease that are floating in the air, and also help to protect your Kitchen canopy. Once the canopy filters are full they will stop working and start to leak grease out of your filters that is when you need to deep clean your Kitchen canopy filters.
At Greasebusters n.e Ltd we use what we call a D.G. tank to degrease the Kitchen Canopy filters, we put the canopy filters in the tank and let the boiling water and chemicals do its job, once they are done the Kitchen canopy filters will be totally grease free and back to there full working potential. QUALITY EXTRACTOR FAN CLEANING Your extractor fan is essential to your extraction system they are designed to remove harmful fumes (carbon monoxide (co)gasses) co is poisons , colourless, odourless and tasteless gas , that's why you need your extractor fan deep cleaned on a regular basis if not cleaned on a regular basis that build up of grease may lead to your extractor fan overheating (burning your motor out) and causing a fire. Here at Greasebusters n.e Ltd we take your Commercial extractor fan out of your ductwork and use a heavy duty degreaser on your extractor fan to free it from the build up of grease , after it is degreased / cleaned we will put the extractor fan back into the ductwork and it will be back to its full working potential. We can also supply and fit Extractor Fans please ask for more details if required
.
Commercial Kitchen Extraction Cleaning
Kitchen Duct Cleaning

Kitchen Canopy Cleaning

Kitchen Deep Cleaning

Commercial Oven Cleaning

Commercial Fryer Cleaning

Commercial Kitchen Appliance Cleaning

Canopy Filter Cleaning

Industrial Kitchen Deep Cleaning

Industrial Kitchen Extraction Cleaning

Industrial Duct Cleaning
The areas covered for deep kitchen cleaning, kitchen extraction, Kitchen canopy cleaning, Kitchen duct cleaning, extractor fan cleaning, commercial oven cleaning and fryer cleaning is listed below. Alnwick, Ashington, Morpeth, Hexham, Whitley Bay, North Shield's, South Shields, Newcastle, Gateshead, Sunderland, Washington, Consett, Seaham, Durham, Peterlee, Bishop Auckland, Newton Aycliffe , Hartlepool, Middlesbrough, Darlington, Richmond, Northallerton, Thirsk, Ripon, Whitby, Scarborough, York, Harrogate, Leeds, Bradford, Yorkshire, Huddersfield, Manchester, Skipton, Rochdale, Oldham, Halifax, Bolton, Wakefield, Hull, Blackburn, Burnley, Bamburgh, Berwick-upon-tweed, Carlisle, Kent, Norfolk, Great Yarmouth, Bath, Brighton and Hove, Canterbury, Chichester, Gloucester, Lancaster, Lichfield, London, Norwich, Ipswich, Peterborough, Preston, Salisbury, St Albans, Truro, Westminster, Worcester, Birmingham, Bristol, Coventry, Ely, Hereford, Lincoln, Nottingham, Plymouth, Sheffield, Stoke-on-Trent, Winchester, Cambridge, Chester, Derby, Exeter, Kingston upon Hull, Leicester, Liverpool, Oxford, Portsmouth, Salford, Southampton, Wells, Wolverhampton, Scotland, Aberdeen, Glasgow, Dundee, Inverness, Edinburgh, Stirling, Annan, Dumfries, Lockerbie
Kitchen Canopy Cleaning, Extractor Fan Cleaning, Extraction Cleaning, Deep Kitchen Cleaning, Kitchen Hood Cleaning, Ventilation Cleaning, Duct Cleaning.
Commercial Kitchen Cleaning Chemicals For Sale.
FOR A FREE NO OBLIGATION QUOTE TELEPHONE NO:07872883205
A CLEAN FAN IS A GOOD FAN!
A CLEAN CANOPY IS A GOOD CANOPY!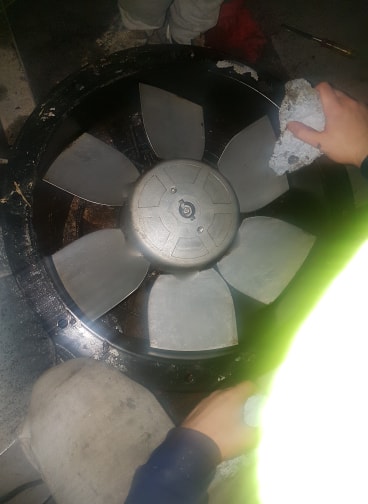 Update on Friday the 17th